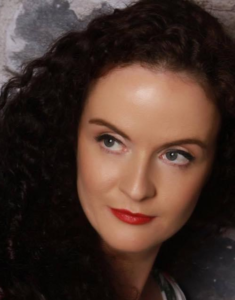 Welcome to my page, my name is Janine Worthington, here's a bit about my journey. I discovered my love of Astrology and started reading Tarot cards over 25 years ago. My first gifted deck was the Russell Grant Astrology Tarot and I found my first pack of Thoth cards under a loose floor board in my family home. (To this day I cannot be sure how or why they were put there). Over the years I developed my skills by reading for family and friends and taking professional Tarot courses in the UK which introduced me to the Western Esoteric system. I was the lead trainer for Tarosophy and the UK Tarot Professionals online courses from 2012 – 2014 where I took three-monthly courses of students from around the world on an online journey through the Tarot cards using an interactive forum, daily exercises and a weekly video conference using WIZIQ. My first course was one of its kind and involved 600 students worldwide for which I received an award for outstanding achievement in training.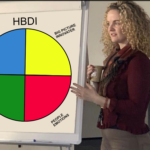 In my day-to-day work I teach Analysis subjects (Research/Analysis/Strategic/CPA) to police staff throughout the UK. I also continue to do one-to-one Tarot training online for students around the world. This year I have presented online for hosts – TABI (Tarot Association for the British Isles) and raised money for Mental Health UK. I also  presented in London for Kim Arnold and the UK Tarot Conference in October 2021.
I also have an educational background in Psychology to Masters level, including knowledge of MBTI, HBDI and NLP. I have written and released a paper on 'Tarot as a tool for counselling' in 2016 which is available from Manchester Metropolitan University. I believe that counselling and tarot are complimentary and can be used in conjunction with other healing mediums.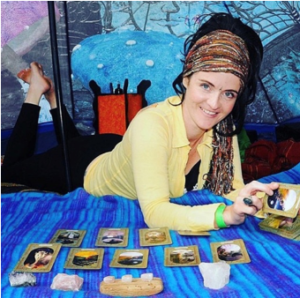 When I'm not teaching you can find me reading cards and running Tarot/Astrology workshops at the Edenfest up in Scotland and at the Solfest in Cumbria. I love facilitating learning in groups of people who are passionate about learning Tarot and Astrology and you can also find me with a daily involvement in the Tarot Community on my Instagram/Facebook/Twitter and YouTube pages under – The Inbetween Tarot.
Maybe I'll see you there
Copyright Janine Worthington 2013/2022                                                     All Rights Reserved